How do we know what is the best fabric for t shirt printing is? Usually, when choosing a material for our business, athletic or personal attire, we look for materials we know feel best on our bodies whether natural, synthetic or a blend of the two; however, not all fabrics are the same when it comes to printing compatibility. Some materials are better with different printing techniques.
Best Fabric For T Shirt Printing
100% Cotton
Cotton is a natural material that is the most affordable and best for casual t shirts. Although it is the most commonly used material for shirts and other clothing, cotton is known for shrinking after being washed in hot water. Always check to see if your material is pre shrunk to avoid any inconveniences later on. Because cotton works best with water based ink, the best printing techniques to pair with a cotton canvas are either screen printing or a direct to garment approach. Keep in mind that cotton shirts that are made thick absorb more ink, meaning the brand printed will look more intense and withhold it's vibrancy through multiple washes in comparison to a light and thinly made cotton shirt.
Polyester
If you are making apparel for sports, exercising or hard labor, you may be looking for a material that is light and breathable like polyester. Polyester is a synthetic material that is flexible that dries quickly and can withstand many washes without fading or losing its shape. When printing on a polyester shirt, your best way is to do a print transfer. Print transfers are usually a vinyl or a plastic based ink that attaches best to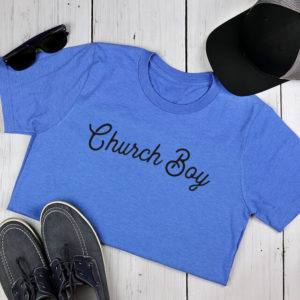 synthetic fabrics like polyester.
Rayon
This material is a synthetically made composition that is derived from natural elements such as cotton, woods and plants. Rayon has a similar feel to silk and can be used for casual or special occasion attire, however does not last as long with multiple washes. Shirts made from this material can handle any printing technique with just the downside of not lasting long.
A Natural / Synthetic blend
A fusion of all the benefits that cotton and polyester have to offer. With a blend of natural and synthetic materials, any type of printing method can suffice. The cotton will allow for great ink absorption while holding its shape due to the addition of polyester. The most common technique for printing on blended materials is transfer printing, where the label or logo is printed onto a special type of paper or plastic and transferred onto the garment using heat. Because the printing materials or ink could contain plastic, printing transfers attach very well to synthetic materials like polyester.
The best fabric for t-shirt printing can vary depending on the printing method and the purpose of the garment. If you are printing a logo for a sports team or athletic apparel, polyester blend may be the best choice. For businesses, schools or even families that want a more casual feel, softness and printing longevity, choose cotton for your t shirt printing needs. The Good News Tee uses both polyester and cotton to showcase their creative designs.